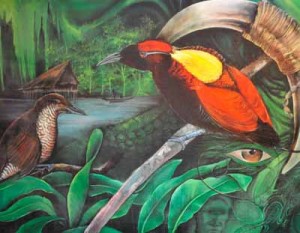 People have always created objects, artefacts and pieces of art to express themselves and their worldview.
Nowadays institutions such as museums, galleries and cultural centres collect, exhibit and discuss works of art. Culture is present in our everyday life and it is very meaningful to underline its importance. Exchanges between cultures is the subject that interests me most particularly. For this, I studied humanities as well as cultural and social anthropology. The first concerns European culture – art history, literature and languages – and the second deals with non-European civilisations and similar themes. The cultural area is very broad, interesting and covers many different subjects.
Professionally I have chosen to focus on European and non-European art and the exchanges between them.